Photo a day May: it's time!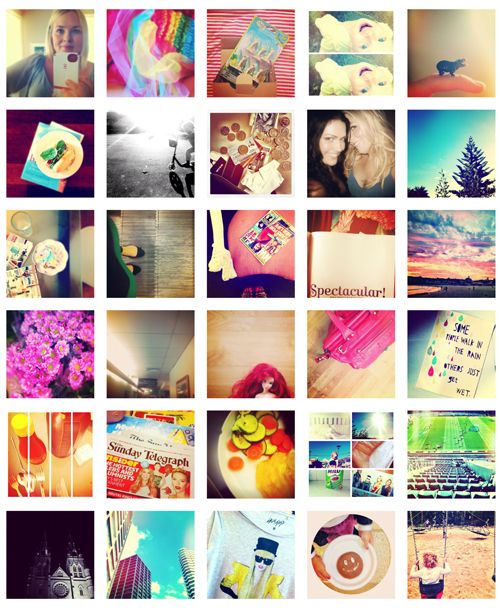 I can't believe it's already May. Sheesh. The year is flying by. And don't I sound like my Ma saying that?
Today, for those living in the Southern Hemisphere, photo a day May kicks off. But before we start talking about the new challenge, let's talk about April. I had a lot of fun in April, as you can see from my photos above. It was great seeing everyone sharing. There's something that happens that you don't see though and I wanted to tell you about that.
Over the month of April I got a number of emails and messages from women around the world. They were beautiful words from women suffering depression or going through cancer treatment. They'd found joy and happiness in the photo a day challenge. Taking photos helped women who were undergoing treatment to pass the time, and to also distract them from their difficult journey. Women who were suffering depression were finding joy in their lives and seeing light in their often dark worlds. I loved that these women didn't know each other and they were sprinkled around the world, but they were going through a similar thing. It was beautiful to read their stories.
If you haven't joined us in a photo a day challenge yet, then please consider it. It makes you stop each day and think about what's around you. It makes me feel inspired even on the craziest of days. That's what I love about it. I love that I feel creative, if only for 2 minutes of my day.
If you're joining us for photo a day May, here's the list: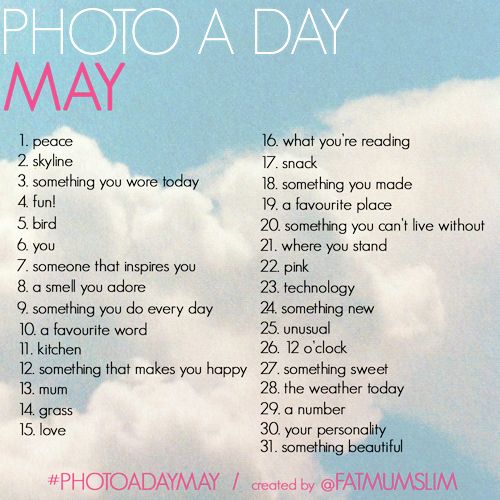 CLICK HERE for details on how to play!
I look forward to seeing your photos! Happy snapping. x