hello you.
Thanks for popping by.
I'm Chantelle, and the blogger behind Fat Mum Slim.
Over a decade ago, after becoming a new mum to a non-sleeping baby, I craved a space for myself… so I started a blog. I want to tell you that it was strategic and grand plan of mine, but it was a happy accident that turned into something kinda life-changing.
My blog was meant to be a personal weight loss diary, and quickly became a way to connect with people all around the world.
Fat Mum Slim is now a beautiful space where I share my life, travels, recipes, photography and so much more…
and me?
I'm mum to two beautiful girls, Lacey and Lulu, and wife to my best friend, Shane. We live on the coast, right on the border of New South Wales and Queensland after making a sea change from Bondi over a decade ago.
I have two enthusiastic dog that likes to eat anything and everything, children that hate to sleep, laundry piles that won't quit and a not-so-secret addiction of buying gorgeous dresses.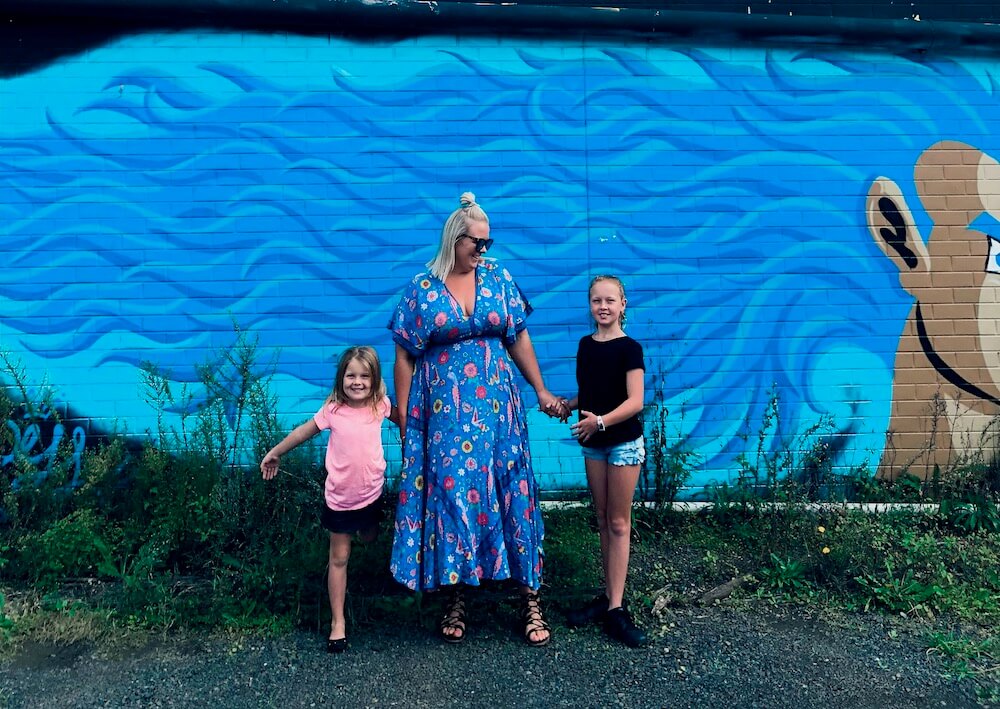 I love traveling and going on new adventures, and sharing stories of my life, in hopes that others can laugh, nod along or realise that they're not alone in this game of life. I am so grateful for the Fat Mum Slim community, who've been hanging out with me online for over 11 years now. They make it fun to 'turn up' to work each day.
Thanks for stopping by, I hope you'll hang around a little while. 😘