In the Thermomix: 30 second whole orange cake
My Thermomix and I have been become a little more acquainted over these past few months. Hubby likes to take digs at me, because it went unused for so long. Things like, "Aren't you glad you got that thing? You use it soooo much!"
That's enough for me to turn that baby on every other day. I'll show him.
This cake was really easy to make and I had everything right at home. I didn't put an icing on top, much to the family's dismay but a passionfruit or orange icing would be beautiful. I stumbled across the recipe here.
If you don't have a Thermomix, don't stress. Just pop the orange and butter in a processor and give it a good mix. You can then add the other ingredients and stir by hand, or process the whole lot.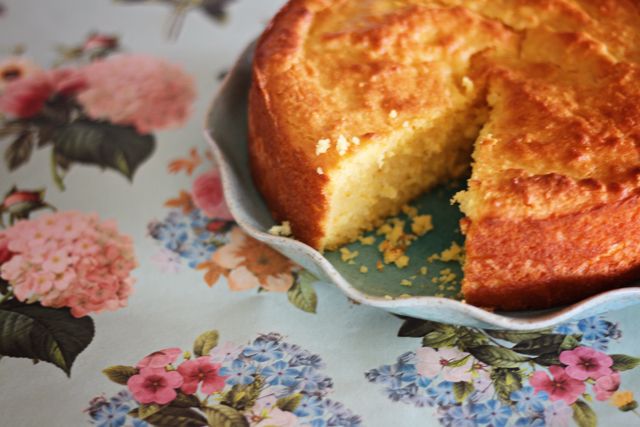 Ingredients
1 whole orange, cut into quarters
225g butter
3 eggs
200g sugar
300g self-raising flour
Method
♥ Preheat your oven to 180°C. Grease and line a round spring-form cake tin. Alternatively use a loaf tin, and keep an eye on the cake as the cooking time may vary.
♥ Rinse the whole orange, and dry it. Then place it, along with the butter into the Thermomix. Mix for 7 seconds on speed 8.
♥ Add the rest of the ingredients and mix on Reverse/20 seconds/Speed 4.
♥ Pour into your prepared cake tin and bake for 50 minutes, or until golden brown and cooked through. It smells amazing when cooking. AMAZING.
What's your favourite fruit right now? Would you say yes or no to a piece of orange cake?