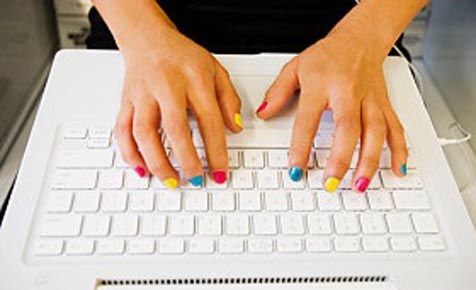 When Disney hosted a blogger get-together called Social Media Moms, I was one of the lucky 200 bloggers who got to network and meet with 200 American bloggers and listen to brilliant speakers share their insights into blogging successfully.
I've been blogging for years on Fat Mum Slim and regularly read and devour hundreds of blogs, but there are five things I learned on this conference that are worth sharing with bloggers who want to go the extra mile:
1. Get yourself a Facebook page
If you don't already have a Facebook page, you need to go and get your blog one. Matt Jacobsen, the eighth ever employee at Facebook and the head of Market Development, shared that 92% of American mums are on Facebook using it to check up on family and friends, as well as discovering blogs and brands. In the 1990's we used the internet to browse online, in the 2000's we used it to search and in the 2010's we're using the internet to discover new things. By creating a Facebook page you're allowing people to discover your blog in their travels online. Learn how to start a Facebook page with this easy guide.
2. Be mindful when promoting your blog
Do you send the same feed out to Twitter and Facebook encouraging people to read your posts? Chris Brogan, American uber-blogger, thinks that if this is how you promote your blog posts, you're wasting a great opportunity. By sharing your post, using the exact same words, on both Twitter and Facebook you're selling yourself short, and risking losing followers (if they see it on Facebook, then they don't need to follow you on Twitter) so be mindful how and what you share. I suggest sharing links to all your posts on Twitter, and be selective of what you promote on Facebook. Save your best, most engaging posts for promotion on your Facebook page.
3. Embrace the opportunities
Unfortunately blogging in Australia isn't going to get you rich anytime soon, well not quickly anyway. It's important that you write what you enjoy, and enjoy what you write, but in order for you and your blog to grow you'll need to be prepared to get a little bit uncomfortable. Rene Syler, popular American blogger of Good Enough Mother, shared, "You will not grow when you are comfortable and you will not be comfortable when you are growing". Don't be afraid to ask questions, take opportunities and follow your passion. You never know where it might take you.
4. Good enough is good enough
You could spend hours crafting the perfect post, but in all honesty "good enough is good enough" says Chris Brogan. Blogging isn't a test, and you're not being graded on your blog post. Chris shared that some of the posts that he sent out to the blogosphere, after her spent almost hours writing them certain that they'd be hits, were actually not as popular as he'd predicted. One of his most popular posts took only minutes to write and was on the topic of toast. So remember, good enough is good enough. Send it out to the world wide web, and let it go.
5. Video makes the blogger star
YouTube is the second largest search engine in the world, and you and your blog need to have a presence there, Chris Brogan insists. Making a video, or a vlog, takes a little bit of bravery and a lot of guts, so you'll just need to jump in and take the leap. Keep your videos short and to the point, if possible. Making your video under three minutes is key otherwise you'll lose your audience's interest. You don't need any fancy equipment to get started, you can use your webcam on your computer, your smartphone or even your own handycam from home.
Happy blogging!